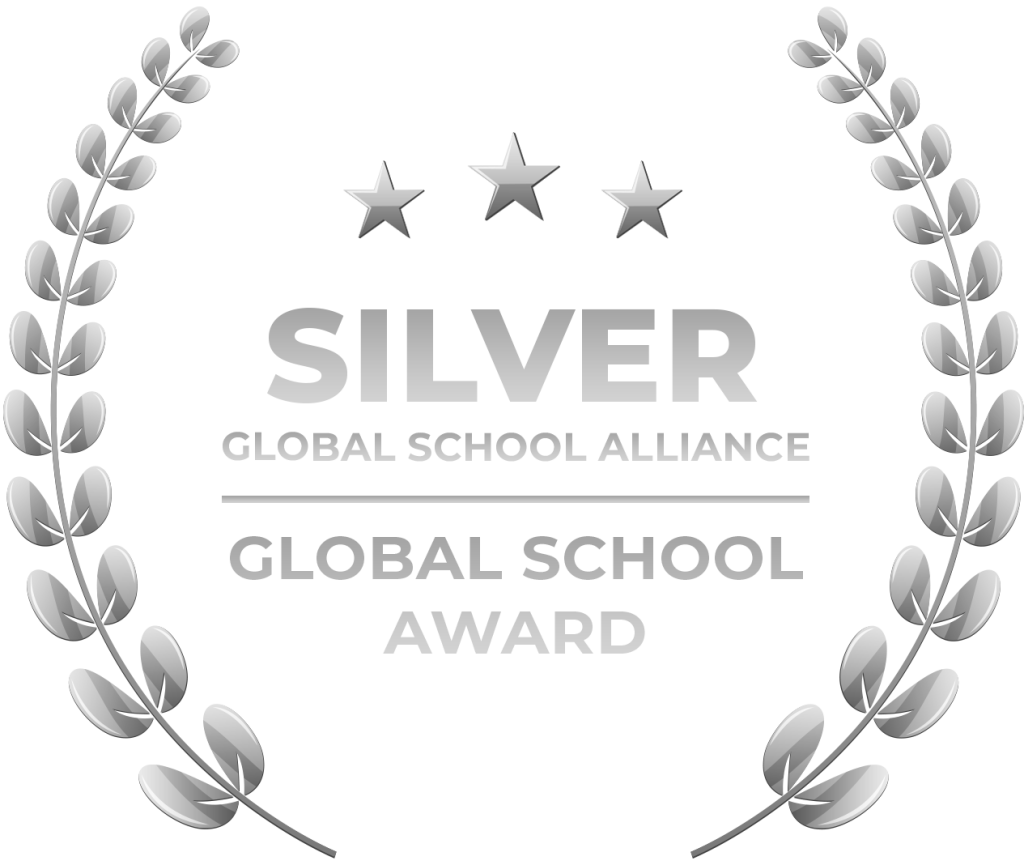 CURRENT PROJECTS 2023-2024
Grammunication – The Simple Past: Birthdays and holidays
Partner school: Schillerschule, Hannover, Germany
All about me
Partner school: Chrysostomos Smyrnis Primary School, Leonteio Lykeio of Nea Smyrni, Athens, Greece
PREVIOUS INTERNATIONAL PROJECTS
Little Hadham Primary School has founded, coordinated and participated in many eTwinning and Erasmus projects. Our school proudly still cooperates with many international partner schools from previous projects and participates in online meetings and various activities.
Cinderella then and now – Discovering values
Cinderella then and now – A book of values was a two-year project in the framework of ERASMUS+ Programme, Key Action 229: Cooperation for Innovation and the Exchange of Good Practices. Cinderella was inspired by three previous eTwinning projects which all inspired values. This project, which was led and coordinated by Little Hadham Primary School, brought together six primary schools from UK, Spain, Italy, Greece, Poland and Croatia.
Our partner schools:
12th Primary School Katerini Pieria, Greece
OS Mate Lovraka Petrinja, Croatia
Istituto comprensivo di Maleo, Italy
Ceip Pepe Damaso, Spain
Szkola Podstawowa im. G.Taszyckiego w Chruszczobrodzie, Poland
Our blog: https://twinspace.etwinning.net/122109/home
Stories are a fantastic way to inspire children and initiate social discussions, so that they can gain an understanding of shared values. Our project took this story as a starting point: children at Little Hadham explored its values and morals through the storyline & quotes e.g. antibullying, kindness, fairness, courage, self-belief, hard work, perseverance. We looked at Cinderella then and now, how we would welcome 'Cinderella' to our schools, make her feel included and welcome, enable her to be safe and happy! The main goal was to improve school inclusion by providing all children including the young immigrants & refugees with the opportunity to find a place in their schools and communities through active participation in their school, so that they feel included, welcome, safe and happy.
Our project was inspired by the following areas: Immigration and inclusion; British values; Keeping Safe and Feeling Happy; eSafety; Antibullying; Climate change and Sustainable Goals 2030.
The main objectives of the project were:
To promote shared values, equality and inclusion though collaborative activities
To equip & educate pupils and teachers on strategies regarding safety and well-being
To develop collaborative partnership between schools and the wider community and to implement the European dimension amongst all participants
To familiarise schools with Climate Change
Alice in Wonderland – Discovering our roots 2018-2021
'Alice in Wonderland – Discovering our roots' was a three year project in the framework of ERASMUS Plus Programme, Key Action 229: Cooperation for Innovation and the Exchange of Good Practices. The Project brought together six partner primary schools from five countries: UK (England and Northern Ireland), Lithuania, Italy, Greece and Spain.
Our blog: https://twinspace.etwinning.net/71702/home
Our partner schools:
Ceip Pepe Damaso, Spain
Siauliu Juventos progimnazija, Lithuania
12th Primary School Katerini Pieria, Greece
Instituto Comprensive Parisi De Sanctis, Italy
McKinney Primary School, Northern Ireland
ABC for climate Change
A collaborative, creative project on Climate change and environmental challenges! ABC stands for Awareness, Belief, Communication. Pupils became aware of and were educated on environmental issues, they communicated their thoughts and ideas in a variety of ways and suggested ways to make small changes towards this big challenge!
Main International link: 21st primary school of Larisa, Greece.
The ABCD project – Achievement, Belief, Culture, Democracy
This was a project on happiness and values; it was about helping students find happiness and sharing it with others. Our school motto (Little Hadham) is 'Believing and achieving'; the aim was for children to realise the value of working together to achieve more, the importance of believing in themselves.
Our international links / partner schools were:
CROATIA – Osnovna škola Mate Lovraka Petrinja, Croatia
NORTHERN IRELAND – McKinney Primary School
ENGLAND – Whitefield Schools and Centre, Walthamstow United Kingdom
GREECE / Athens – Chrysostomos Smyrnis Primary School, Leonteio Lykeio of Nea Smyrni, Athens, Greece
SPAIN – Colegio Internacional Eurovillas, Nuevo Baztán Spain
GREECE – 3rd Primary School of Tinos
NORTHERN IRELAND Carr's Glen Primary

Our world, my world & Nuestro mundo, mi mundo
Main international link:
Drew Primary School, Newham, UK
My school, my neighbourhood or my village, my town, my country
Main international link:
Cissé, FranceEcole Publique de Puy-Lonchard, France
Our tree of wishes
Main international link:
Como (CO), Italy
AWARDS AND RECOGNITION FOR OUR INTERNATIONAL WORK
Silver-level Global School Award awarded in August 2023
Bronze-level Global School Award awarded in August 2023
Little Hadham Primary has been awarded Silver Level of the prestigious Global School Awards in recognition of its whole school commitment to creative and Innovative global education.The Global School Awards celebrate the achievements of schools that do outstanding work in developing and embedding the key value, wide power and Impactful benefits of global education.Supporting and celebrating the global dimensions of teaching and learning have always been at the heart of the work of the Global School Alliance so that all students can gain the skills, knowledge and experiences required for living and working in todays globalised world.
John Rolfe MBE, Community & Partnerships Manager, Global School Alliance said: "We are proud to work with Little Hadham Primary School and are delighted to recognise their outstanding commitment to building and developing an international approach. International work is core to a school in bringing the world into classrooms and support for wider school improvement and developing globally aware and empowered learners."
FULL ACCREDITATION OF INTERNATIONAL SCHOOL AWARD 2022-2025 awarded in July 2022
Little Hadham Primary School in Hertfordshire has been awarded the British Council's prestigious International School Award in recognition of its work to bring the world into the classroom.
The International School Award celebrates the achievements of schools that do exceptional work in international education. Fostering an international dimension in the curriculum is at the heart of the British Council's work with schools, so that young people gain the cultural understanding and skills they need for life work in today's world.
"It is clear to see that Little Hadham Primary School continues to build and embed a real global learning ethos which sits at the heart of teaching and learning at the school and is informing long-term planning and policy. This is reflected in the work being done to explore the Sustainable Development Goals, the long-term involvement in Etwinning projects (which have been awarded quality marks) ) and the Erasmus+ programme. The school has a very active international co-ordinator and British Council Ambassador who has ensured the widest possible reach of this work. The school has well established links across Europe with whom they have worked on a collaborative Erasmus+ project and which are being used as an effective vehicle with which to enable increased awareness of ways of life, cultures and experiences in the world. Lots of references are made to outcomes being shared with parents and the wider community and there is lots of evidence that a whole school approach is ensured through the embedding of outcomes / an international focus across the curriculum and in the teaching and learning experience for all. A range of interesting and cross curricular activities have been carried out with link schools to enable real understanding and appreciation of culture and diversity and to develop concrete active global citizenship and authentic language skills via direct communication and collaboration. Real impact is being felt by pupils/ staff, parents and the wider community. Excellent to also see detailed information provided in term of the monitoring and evaluation tools used to gauge this impact. This Impact Evaluation clearly outlines the commitment to sustaining the delivery of genuine, effective and excellent global learning across the school."
FULL ACCREDITATION OF INTERNATIONAL SCHOOL AWARD 2019-2022 awarded in June 2019
Sir Ciarán Devane, CEO of the British Council, said: 'The school's fantastic international work has rightfully earned it this prestigious award. The International School Award is a great chance for schools to demonstrate the important work they're doing to bring the world into their classrooms. Embedding an international dimension in children's education ensures that they are truly global citizens and helps prepare them for successful lives and careers in an increasingly global economy.'
The International School Award encourages and supports schools to develop:
An international ethos embedded throughout the school
A whole school approach to international work
Collaborative curriculum-based work with a number of partner schools
Year-round international activity
Involvement of the wider community
ETWINNING SCHOOL 2018-2020 awarded in March 2019 
In recognition to our international work, Little Hadham Primary School has been awarded with the eTwinning School Label 2019-2020 and this is a great achievement by the eTwinning team in our school!  Only 8 schools in UK were awarded this title; eTwinning schools have a high visibility at European Level and form a European network of eTwinning leading schools to inspire the future development of eTwinning.
eTwinning Schools are recognised as leaders in their areas and transmit their expertise on:
Digital practice
eSafety practice
Innovative and creative approaches to pedagogy
Promoting continuous professional development of staff
Promoting collaborative learning practices with staff and students
Becoming an eTwinning School provides recognition of the innovative work that our school has implemented in the promotion of citizenship, cultural awareness and digital competence. It also recognises the work we have done to develop a culture of collaboration within and beyond their schools, local communities and countries.
Learning Primary Languages Quality MarkTM (PLQM) by Herts for Learning – awarded in May 2007 
Intermediate International School Award awarded in January 2015
Best International Newcomer 2014 awarded in October 2014
Foundation International School Award awarded in September 2014
NATIONAL AWARDS by the British Council 
ABCD project – Achievement, Belief, Culture, Democracy – November 2020
SOS project: Sharing our smiles – November 2019
QUALITY LABELS by the British Council for our International eTwinning work
Our world, my world & Nuestro mundo, mi mundo – May 2020
ABCD project – Achievement, Belief, Culture, Democracy – April 2020
Grammunication – The Simple Past: Birthdays and holidays – April 2020
Our tree of wishes – April 2020
HanDS – Democratic Schools – April 2020
SOS project: Sharing our smiles – May 2019
CUBES: Culture and smiles in a box – May 2019
Let's celebrate Easter together – June 2019
eTwinning all year round- May 2015
Friends all around the world – May 2015
Christmas brings us closer – May 2014
EUROPEAN QUALITY LABELS by the British Council for our International eTwinning work
ABCD project – Achievement, Belief, Culture, Democracy – October 2020
Our tree of wishes – October 2020
SOS project: Sharing our smiles – October 2019